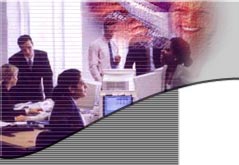 Sun Medical Inc.
Electronic Medical Instrumentation For The Future
Our Mission:
To be a leading provider of innovative, cost-effective solutions across the full acute care market within our regional geographical area. SUN MEDICAL will be characterized by responsible people providing quality products and superior services
SUN MEDICAL is a team-oriented company, built on the foundation of honesty, relationship building, integrity and fairness. A can-do attitude, an entrepreneurial spirit, professionalism, innovation and treating others with respect are characteristics of the SUN MEDICAL environment.