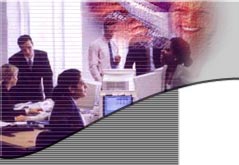 Sun Medical Inc.
Electronic Medical Instrumentation For The Future
Security Products













Accutech Infant Security System
Infant Security has unfortunatley become an increasing issue of concern for both hospitals and parents. Over the last two decades, there have been over 225 infant abductions, of which half have been from hospitals. The incident locations range from the mother's room and general hospital premises to the nursery and pediatrics. Clearly security and staff cannot provide the adequate, watchful eye alone.
CyberMedix The Wave
PROVEN Technology, PROVEN Products, PROVEN company
CyberMedix Annonces The Wave (Wireless Alarm Verification Equipment)
which offers proven technology, combined with the latest state-of-the-art designed software to provide the most robust redundant verification system available anywhere.


Accutech Wanderer Security Systems
For Complete Resident Safety
With over 20 years providing wanderer security systems, Accutech is one of the most experienced companies in the industry. You can trust our leading technology to ensure your residents' complete safety.