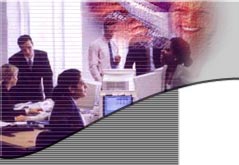 Sun Medical Inc.
Electronic Medical Instrumentation For The Future
Maternal Childcare














Accutech Infant Security System
For the best protection of our facility against Infant and Pediatric abductions. See our Security Section for more details

Accutech Accutemp
Clinical investigations of infants in incubators and radiant warmers clearly show the importance of accurate temperature maintenace in order to properly manage apnea, metabolic rate and insensible water loss. The new ACCUTEMP helps achieve this goal by solving the problems associated with skin probe placement!

Accutech Accutemp Plus
A temperature probe cover designed with very sensitive skin in mind. The special Accutemp Plus Insulated Hydrgel formula is "skin friendly". The Accutemp Plus may be re-positioned and reapplied to help reduce product waste. Simply soften the Insulated Hydrogel adhesive with a few drops of water for easy removal.

MedaSonics Model BF4B/5A Handheld Doppler
The Gold Srandard for outstanding hand held doppler performance, featureing narrow beam technology for increased sensitivity

MedaSonics TRIA Handheld Doppler
New easy to read Accu-Rate Digital Heart rate display calculates beats per minute to save counting and calculating time
MedaSonics First Beat Handheld Doppler
At the touch of a button you can detect fetal life as early as nine weeks using early detection mode.


Kentec Medical's "Accurate" Line of Products
For 20 Years, Kentec Medical has cared for your nursery patients with their "Accurate" Line of disposable products. We are please to announce the addition of a complete line of disposable and reusabe temperature probes.

Ameritus Watertight Transducers - Ultrasound and Toco
Watertight technology helps extend the life of your transducer by minimizing corrosion. Reliable, Durable, and Competitvely priced. Latex-Free and Manufactured under an ISO and CE certified quality system

Light-Safe Amber Tubing Extension Set
Proven to greatly reduce photo-degredation of light sensitive infusates including Amphotericin B, Adriamycian, Furosemide, Dacarbanize, Nitroprusside, Vitamin A

MedaSonics Model FP3B Handheld Doppler
Easy to use configuration incorporating the Doppler and probe into one device. Allows discreet screening of fetal condition without alarming the patient.
Olympic Smart Scales
Critical care scales that are never obsolete! Now you don't have to change scales when you change incubators or warmers.